What is WordPress ?
WordPress is an open source website developing tool written in PHP. In short, it is arguably the most easiest and powerful Content Management System ( CMS  ) in existence today. WordPress can be set up for blogging and creation of sophisticated websites.
There are a lot of free Content Management Systems ( CMS ) out there including Joomla, Drupal, Kentico, Magento and others. By far WordPress comes with a huge repository of ready made free website templates ( Free WordPress Themes ) which you can download, install and create your awesome website in few minutes without prior knowledge of coding.
This post explains how to Install a WordPress Theme. First you will need to download and install the WordPress CMS, either on your local computer or in your web hosting server.
Click here to learn how to turn your computer into Local Web Server
I assume you have installed WordPress on your server and if you haven't done so yet, go ahead and download a simple free WordPress Theme from our homepage
How to Install WordPress Theme
In your admin panel, go to Appearance > Themes and click the Add New button.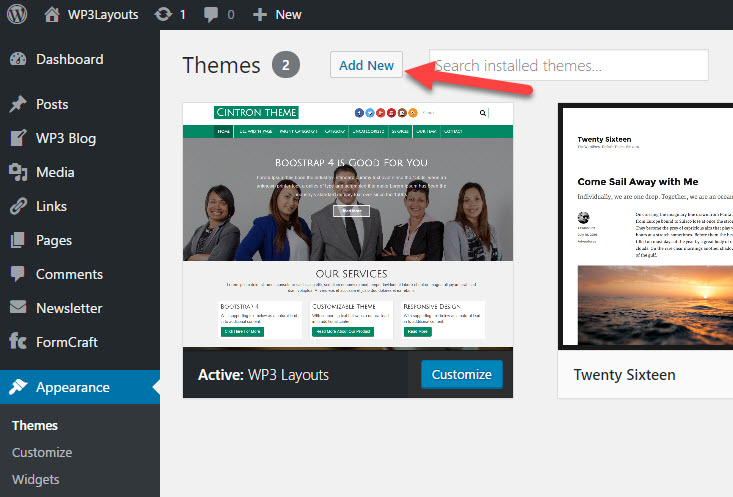 Click Upload Theme and Choose File, then select the theme's .zip file.

Click Activate to use your new theme right away.
Click Here to read about WordPress vs Joomla vs Drupal. Which one is the best for your Website.